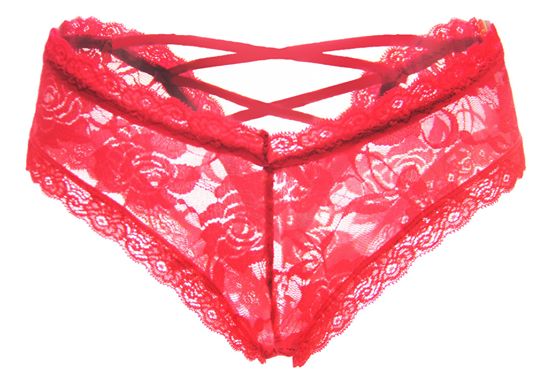 Buying women's lingerie can be an intimidating experience. It becomes even more harrowing when you have only started going out with her or if the thought of shopping alone in a women's lingerie store makes your palms sweat. Since Valentine's Day is near, we want to make this experience a little stress-free for you. We have rounded up a few tips that will help you sail through this process seamlessly. The most important thing that you need to remember that you are shopping for her, so don't let your biases seep in. Read on to find some more such helpful tips:
The right size is key.
Before you go to a store or browse for lingerie on the internet, you need to figure out what size she wears. Unless you want to awkwardly ask the store assistant to pick something out for you, knowing the right size is important. Although, you must keep in mind that lingerie usually does not have a standard size. So you might have to do some research and maybe even snoop around her underwear drawer to figure it out. 
Consider her personality.
Even if you decide to buy it online, remember that the goal of gifting her lingerie is not your own sexual gratification. It should be about making her feel sexy and confident. Do not let your personal fantasies dictate what you choose. Think about what she likes and pick pieces that will suit her personality. When she will love it, you will love her in it.
Think about where you will surprise her with it.
Restaurants and other public places are not really the right location to open a packet of lingerie. Even if you have a romantic date planned for Valentine's Day, it is better if you give her the gift in the privacy of your home. Leave it on the bedside table, wrapped in a beautiful paper or bag, and add a sweet note. Trust us, it will surely make her weak in the knees.
Have a budget?
It is understandable if you do not have the budget to splurge on designer lingerie for your woman. But that does not mean that you cannot still surprise her. If there is a particular brand she likes, you can buy something from that brand. But if it is for a special occasion, try to find something flirtier and sexier because no one wants to be presented with grandma panties on Valentine's Day.
Now that you are armed with these tips, check out Sofishie to
buy hot sexy lingerie
for your significant other this Valentine's Day. Browse our extensive categories to find the best sexy lingerie for sale.
Feb 12, 2020

Category:

News
Comments: 0