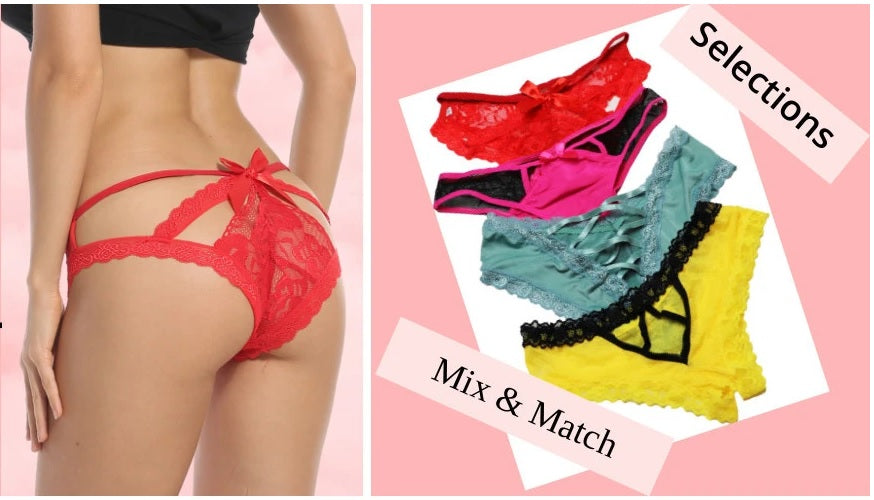 Wearing some risqué lingerie under your everyday outfits is a great way to feel confident about your body and yourself. But sometimes, it also works magic for your sex life. Lingerie works to boost sex appeal by making you not just look but also feel hot. It is quite an effective way to spice things up in the bedroom. Men are visual creatures and for a lot of them, lingerie is a big turn-on. It is also flattering because it makes them feel like you care enough about them to slip into something that might make you feel vulnerable. If you want to turn up the heat on your night in or surprise him on a special occasion, here are some types of lingerie that he will surely love to see you wear:

Anything lacey

Lace is feminine but it is also sultry. Surprise him by slipping into a pair of lace panties or a lacey set on your date night, and give him a reason to love you even more. To get the most out of this experience, make sure you buy good-quality lace lingerie because the cheaper stuff can, well, look cheap.

Crotchless panties

If you want to get into a seductress mode and playfully tease him in bed, nothing can beat crotchless panties. Not only do they look and feel sexy, but they also give off a naughty vibe. They provide just the right amount of coverage while also allowing easy access. Discover a selection of crotchless panties at Sofishie that are designed for comfort and an undeniably flattering look (both under and without your clothing).

Open back panties

Open back panties offer the perfect blend of comfort and sexiness. They give you the feel of wearing panties and have the appeal of thongs. Make your beau's heart jump as you reveal the itsy-bitsy piece of underwear hidden underneath your clothes that lays your booty bare. It is the perfect choice for women who love experimenting without having to experience discomfort.

Baby dolls

Pretty, flirty, and super suggestive, baby dolls are the ultimate type of risqué lingerie that can set anyone's heart on fire. Pair them with some high heels and you are all set for a night aflame with romance and passion!
Buy hot sexy lingerie and take your sex life to the next level. Find the best sexy lingerie for sale, including crotchless panties, open back panties, cheeky panties, and more, only at Sofishie. We also sell on Amazon.
May 22, 2020

Category:

News
Comments: 0